Homemade Soba Workshop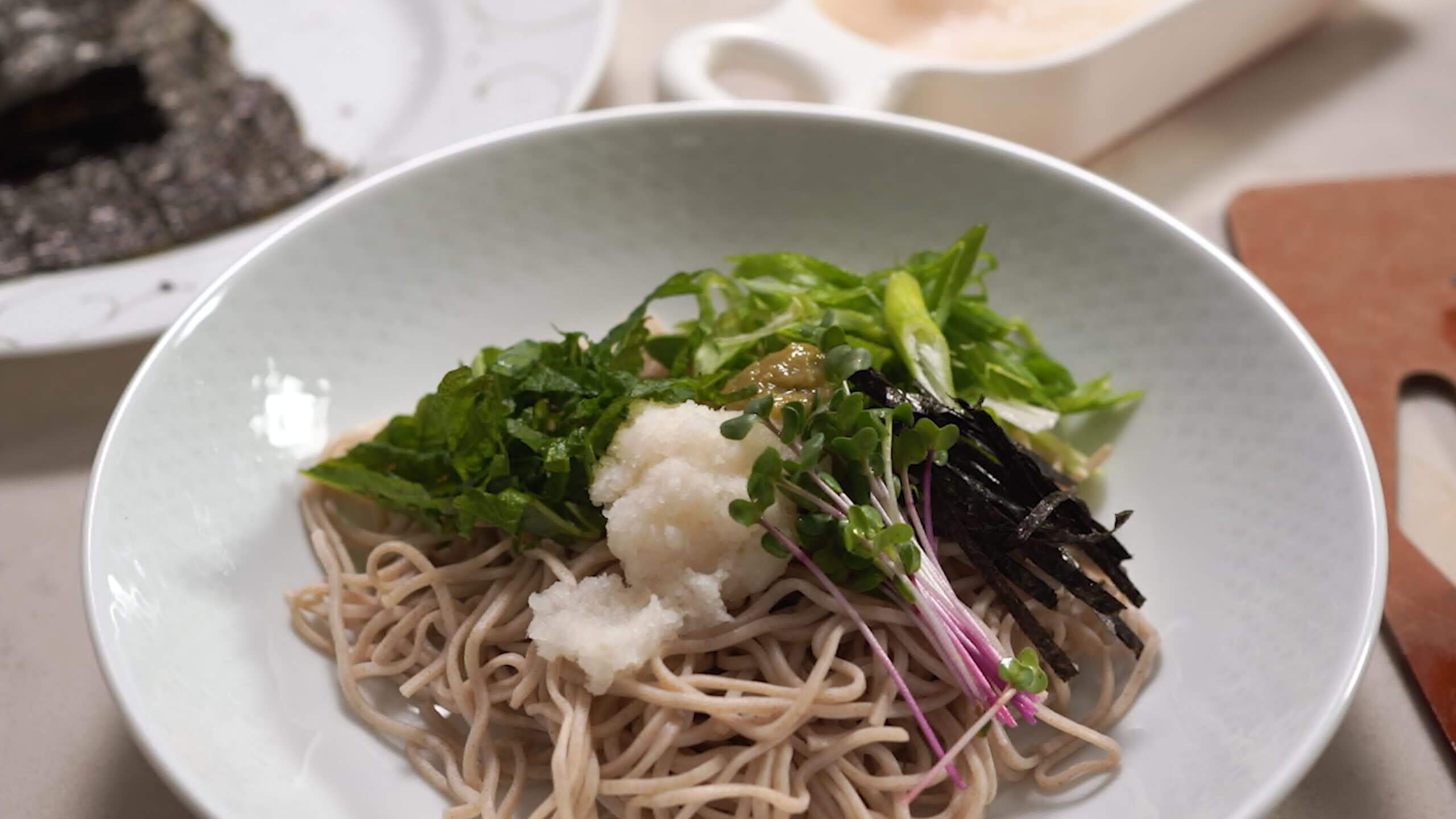 Did you know? Most store bought soba ("buckwheat noodles") is made with wheat flour.
While it's convenient to use, it often pales in comparison to soba noodles made with 80% buckwheat or more. When noodles consist mostly of wheat, they lack flavor and texture.
Lastly, the health benefits that come with eating buckwheat are different and better in some areas as compared to wheat based noodles.
Could you be missing out?
If you're lucky, you may be able to find dried 100% buckwheat noodles from Japan at your local Japanese market, but in most cases may be difficult to find.
Your next best bet?
You could fly to Japan and eat them there  or…
make them yourself after you discover how simple it is in this soba workshop!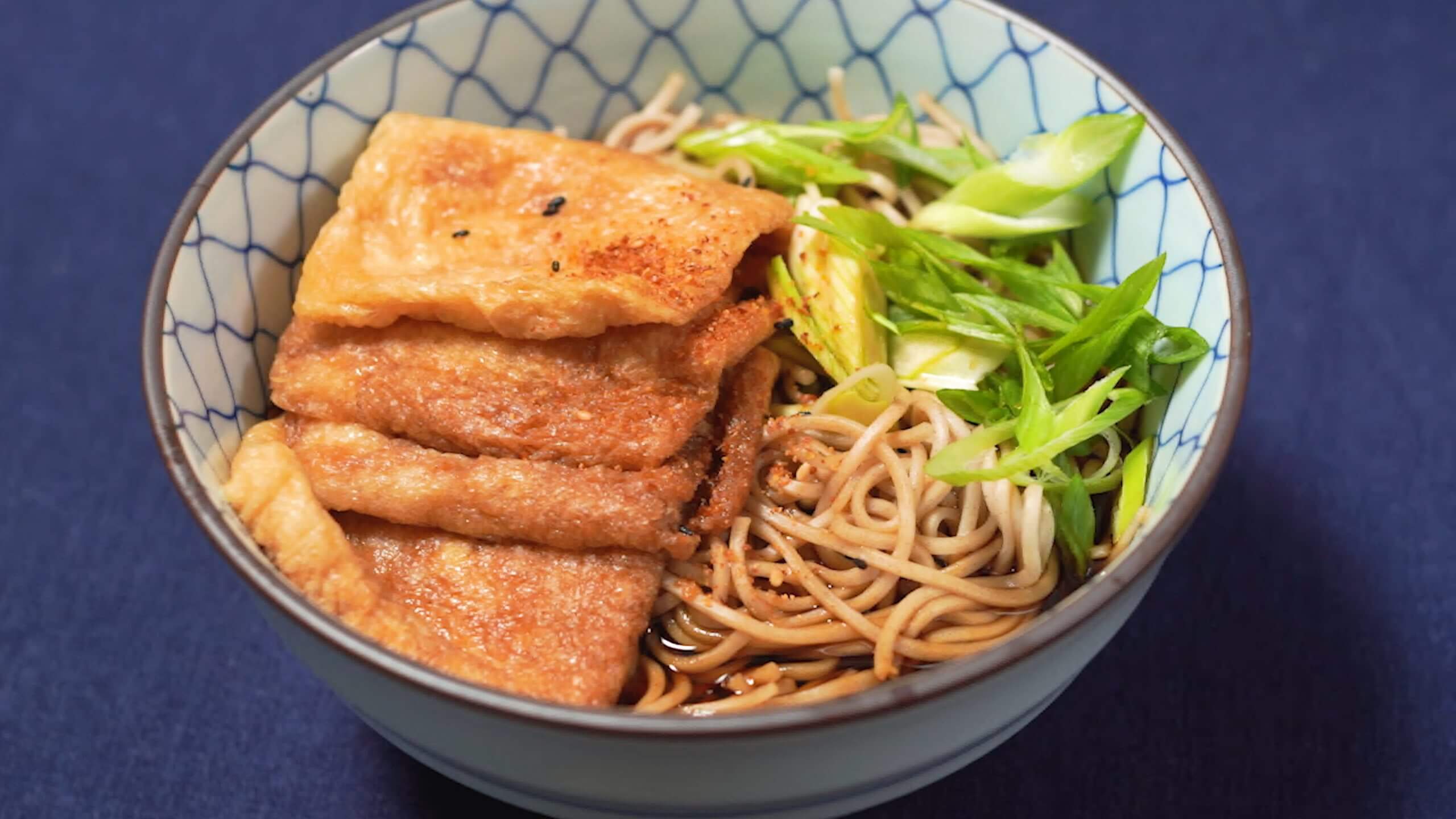 We'll review the technique and practice making the noodles together-
You'll discover how to make homemade soba noodles using all purpose flour / buckwheat flour (ni-hachi-20-80%)
You'll learn how to make both plant-based and traditional soba noodle soup base
You'll get 3 additional Japanese recipes to use your homemade soba noodles in, BEYOND soup or dipping sauces.
Access to all prerecorded video cooking lessons
Access to the LIVE video recording from the workshop and future LIVE sessions so you can practice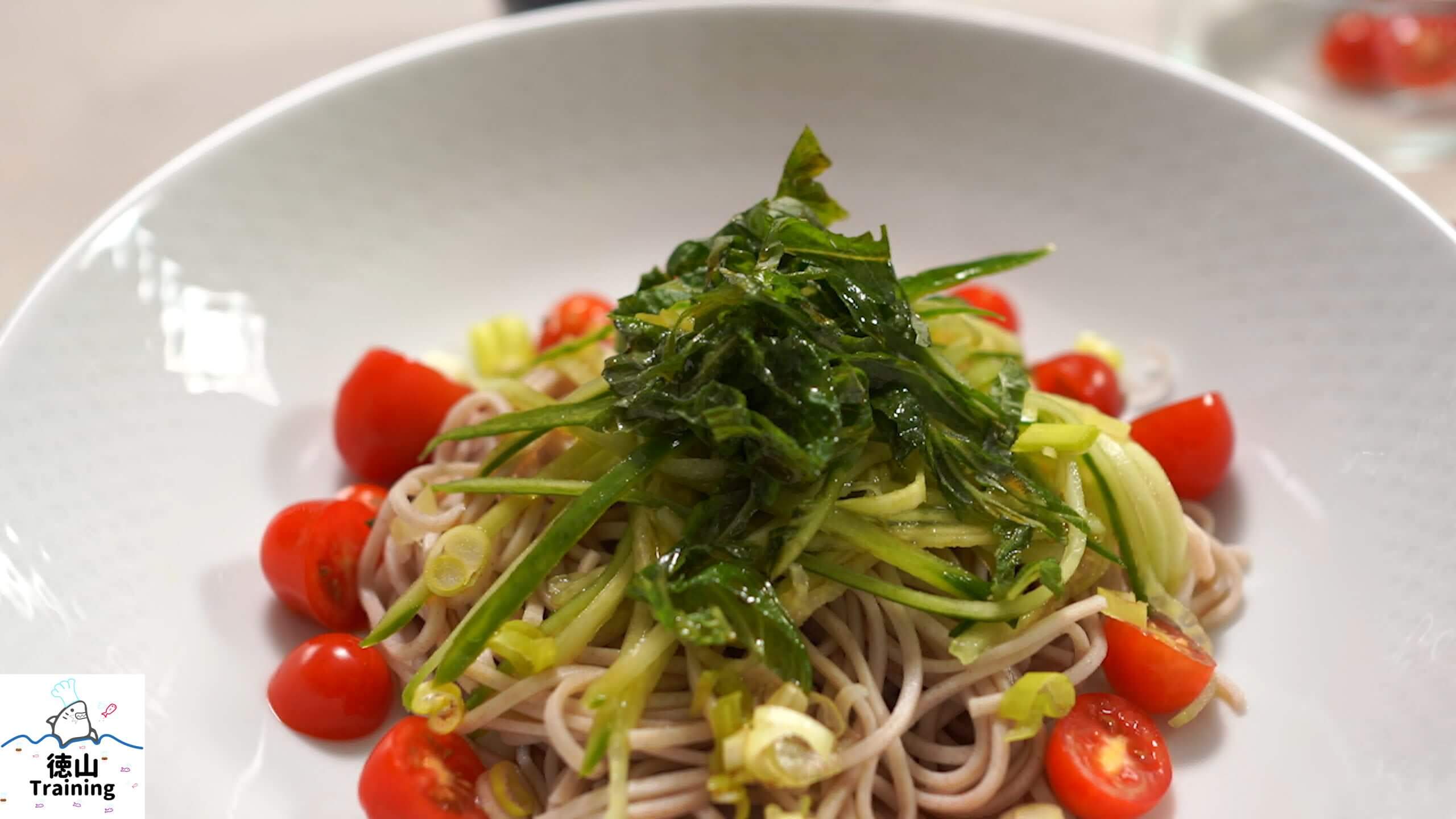 To make the most of the workshop it's highly recommended to buy the supplies ahead of time so that we can make it together. Would recommend using Anson mills for ready to use soba flour (ni-hachi)
Frequently Asked Questions
Who the club and programs are for –
The Japanese Cafe club, Japanese Cooking Club and my other cooking programs help you make Japanese food at home, just like you'd get in Japan..
I designed these offerings for foodies who love to cook and eat and people who're serious about making simple and authentic Japanese foods at home.
If you're looking for a structured and organized way to learn about Japanese cooking, with up-to-date tips, video instruction, and a wide variety of traditional and contemporary recipes – this is for you!
Who the club and programs are not for –
If you're not willing to put in the work and apply the valuable information, my programs may not be the best fit for you.
I do my best to fill the lessons with valuable information, and strive to encourage ACTION.
If I'm vegan is this a good fit for me?
If you're a strict vegan who does not wish to eat ANY animal products, unfortunately my programs may not the best fit for you:
As you may know, meat and especially fish play a common role in the Japanese diet.
Because it's part of my heritage, I do not plan to eliminate meat or fish completely from my diet.
that being said, the Japanese cooking club was created for YOU and the dishes that make up the monthly core content of the Japanese cooking club emphasizes whole food plant based cooking. The same goes for the ichijuu sansai cooking class, vegetarian sushi workshop, and the otsukemono workshop.
The Japanese cafe club is not intended to be vegan or plant based. Just like you'd find at your favorite bakery in Japan, recipes will call for many commonly used baking ingredients such as sugar, eggs, milk and butter.
Tofu Ryouri Online and the soy workshop do call for some animal and fish products, for example dashi (Japanese fish soup stock.)
Last – I believe a healthy diet is one that is balanced and can include all things in moderation. I also believe food is meant to be enjoyed. And after all, what's a life worth living if you can't enjoy it?
What if I don't consider myself a good cook?
I wasn't a good cook when I first started (in college.) And if that's how you feel, it doesn't mean you can't learn. I'll teach you Japanese skills and techniques that you can apply to other non-Japanese cuisines as well.
What makes Pat's cooking programs different from other online programs?
I care deeply about lifelong learning, and demonstrate that by example. Always reading and always trying and testing new things, especially in the kitchen. So that you can learn quicker, with less stress and less disappointment!
I also love to help people, and my goal here is to help you succeed.
I'm not the type of person who's going to sell you something, and not show up for you.
When you invest in my offerings, you'll get quality video cooking lessons AND personal support from me personally.
Plus, because I believe there's always room for improvement, I'll be regularly asking you for feedback on what I can do to make it a better experience for you.
Will I get full access to the club or programs all at once?
Yes, login details will be provided via email and you'll get immediate access to everything as folllows:
If you purchase the Japanese Cooking Club membership, there are currently over 100+ meat and seafood free recipes waiting for your to discover
If you purchase Tofu Ryouri Online 2018, you'll get 30 video cooking lessons and recipes centered around Japanese tofu
If you purchase Tofu Ryouri Online 2019, you'll get 24 video cooking lessons and recipes centered around Japanese tofu
If you purchase the Soy workshop you'll get- 10 video cooking lessons which generally takes 3-5 days to complete.
If you purchase the otsukemono workshop you'll get – 10 video cooking lessons which generally takes 3-5 days to complete.
If you purchase the vegetarian sushi workshop you'll get – 10 video cooking lessons which generally takes 3-5 days to complete.
If you purchase the soba workshop you'll get – 10 video cooking lessons which generally takes 3-5 days to complete.
If you purchase the ichijuu sansai class you'll get – 3 days of video cooking lessons which take just over 5 hours to complete
if you purchase the  Japanese cafe club, you'll get over 15 video cooking lessons and recipes focused on Japanese foods and drinks you'd find at a Japanese cafe in Japan.
Can I buy the other programs and workshop separately?
Yes, when open for enrollment you can buy them in the store. 
Can I access the material on my phone or tablet?
Yes, you can access the materials using your smartphone or tablet when connected to the internet. The members area is available via your mobile browser, or using the Kajabi app available in the Apple or Google app stores.
I 100% stand behind my programs and know they help people like you get the results you want.
if for some reason you're not 100% satisfied, email me within 30 days of purchase for workshops, and 90 days for the Japanese cafe club or Japanese cooking club  and I'll promptly issue you a 100% refund.
Shark points are the all day i eat like a shark reward currency. Read all the details about the program here.
email [email protected]